Ep11.2 - Jade (Final)
Source: TV
Layers: 1
No sketches available
Standard size

No Background

Added 2/28/2011
Updated 5/3/2011

Single layer sequence.

Douga set of a short sequence featuring Jade in the Tales of the Abyss anime. The complete sequence begins at 3.58 minutes into Episode 11 while the group is making the decision to travel to Ketterburg.

The sequence is 7 frames long and is quite aptly represented by the two I've picked for this item; Jade, hearing Guy telling him that the Tartarus is kinda stuffed, looks off to the side.

This set came with a very nice genga version of the sequence, and multiple other scribbles, including layouts, some of which I'll upload separately.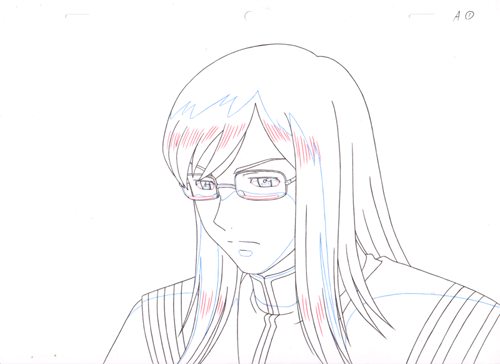 Click to open in new window